So today I had an amazing day. Jess and I went to see The Price is Right, hosted by Jerry Springer. It was fun as hell. We also got to take a picture with him and spin the wheel! It was fuckin awesome.
This was honestly the first time I ever met a famous person. He seemed like he was a pretty cool guy, and he hosted the show very well.
After the show, I FINALLY got my crab legs =D
It was an overall good night.
There was one thing afterwards that made me feel bad though. We were walking on the boardwalk to go wait for the bus and a woman asked me for money so she could get a slice of pizza. Naturally, I assumed the worst in people like most will do as well and said I had no change. This was not a lie because all I had was a 10 dollar bill. She told me thank you for trying and that was it.
I started walking away and I turned around and looked back, and the woman was still begging, and nobody would help her out. It was at that moment my conscience kicked in and I had to help her out. I had just had a very nice seafood dinner, and here is this woman, begging for change for a slice of pizza. It sickened me.
I walked over to the closest food stand and bought a piece of pizza and gave it to her. She seemed very grateful and immediately sat down and started chowing down on it.
Honestly, on the walk to the bus, I felt bad that I didn't do more for her. I mean, everybody knows how bad it can get nowadays, but you don't really realize how it is until you personally see somebody begging for food (and not trying to spend the money on drugs or booze)
It just kills me that there are so many wealthy people, and we still have that shit going on in the world, let alone the United States. Also the fact that people could walk by her with their bags full of newly bought items, and not one person could spare 2 dollars for her.
I just hope that one day I can get wealthy myself, and try to feed everybody that I can. I mean, sure, it could get expensive, but the price could no way compare to that good feeling you get when you help someone who is desperate.
Anyway, here is some pics. I'll write again soon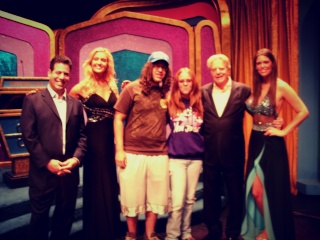 QBcrusher

Pineapple Express




Posts

: 2715


RoFL Bucks

: 26270


Reputation

: 0


Join date

: 2010-11-17





Similar topics
---
Permissions in this forum:
You
cannot
reply to topics in this forum